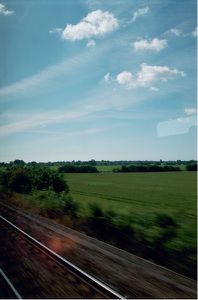 Beat the January blues and jet off for a whirlwind train ride around Europe. Here are some of the hottest events and sights you can't miss.
Train journeys make getting there just as special as the destination. You'll get a much better appreciation of the landscape and enjoy indulging in top-quality food from a menu designed by a Michelin star chef (much better than soggy sandwiches) as you travel.
Saying that, the destinations are pretty good too, and you can travel on the Eurostar to over 100 destinations in Europe. Here are some of the places to stop by in January:
January skiing holidays
Make the most of the ski season and head directly from London to the scenic Swiss Alps. If you're looking for guaranteed snow, chocolate box chalets, stunning scenery and the highest mountains to glide down, you can't beat Switzerland.
Alternatives: You can just as easily hop off the Eurostar and head to Avignon, Meribel or La Plagne in France — all favourites for skiing holidays.
City break: Paris
With tourists waiting until spring to visit and Parisians flocking to the shops for the January sales, January is the perfect month to visit. You'll be able to have leisurely coffees, won't have to jostle to catch a glimpse of the Mona Lisa and can enjoy some of the fantastic exhibitions and cultural events.
Highlights include:
• The Edward Hopper retrospective at the National Galleries of the Grand Palais will showcase work by the famous American artist and highlight the things that inspired him in his early career.
• Fashion and art come together at the Impressionism and Fashion exhibition. You'll learn about how the Impressionists took inspiration from the human figure and sought to bring it out in everyday life.
• If you think Parisians are chic, you should see their dogs. The Paris Dog Show sees the city's finest breeds coming together on the second weekend of January.
• Look out for the fashion world's most stylish as they descend on the city for Paris Fashion Week in January.
There's plenty to see and do in Bruges once the Christmas markets have packed up:
• Visit the Chocolate Museum – a museum with taste. Discover the story of Belgian chocolate and have your questions answered by chocolate experts.
• Up until the 6th January, the Ice Sculpture Festival is hosted at the railway station. The whole family will experience a breathtaking journey through the ice-cold world of fantasy and sorcery.
• Celebrate the genius of Bach from the 25 – 27th January at the Bach Acadamie Brugge festival. Internationally renowned artists and ensembles will perform, exhibit, give lectures and film screenings of his compositions.