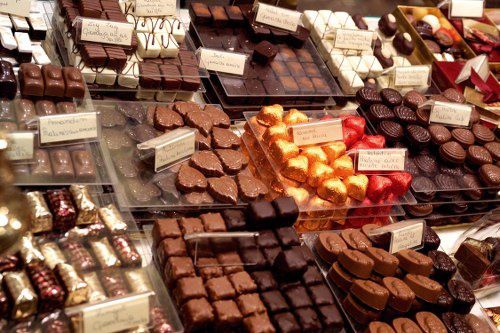 There's more to Brussels than just waffles and chocolate…
Blending together French, Flemish and cultures from further afield, the Belgian capital is just two hours through the Channel Tunnel on the Eurostar from London. The city is home to over a million people, with an abundance of cultural events staged throughout the year to keep both tourists and locals entertained.
Here's what you should check out if you head to this European gem.
- Royal Museum of Fine Arts
This museum houses over 20,000 paintings and sculptures and contains some of the country's finest works of art. Situated in the downtown Coudenberg area, it was established in 1803 and designed by renowned architect Alphonse Balat.
The exhibits are rotated seasonally but notable works include Brueghel's 'Landscape with the Fall of Icarus' and Lucas Cranach's 'Venus and Cupid'. The museum also has an entire room dedicated to renowned Flemish Baroque painter Peter Paul Rubens.
- Belle Vue brewery
Brussels is famous around the world for the quality of its beer and Belle Vue is one of the city's finest breweries. There is an on-site educational museum where you can learn all about the history of beer and the region's unique lambic beverages. You can then take a tour of the brewery itself before ending with a tasting session of some of their legendary brands.
- Brussels Summer Festival
Taking place over nine days in August, this music festival brings together some of the music world's best bands and turns the city into one big party. Tickets for the event are reasonably priced and most recently attracted global superstars Iggy and the Stooges and The Stranglers.
- Anderlecht F.C
Anderlecht is the most successful team in Belgium football, having won the league title 31 times and several European competitions during its 104 year history. Their modern stadium is located right next to Saint-Guidon metro station and offers a family friendly and enjoyable atmosphere.
- BELvue Museum
This museum documents the history of the country and details such tumultuous events as the Belgian Revolution, and both world wars. Located in the centre of town, it is a must for history-buffs.
- Kunsten Festival
This is Brussels' annual arts festival which is staged at venues across the city throughout May. Theatre, comedy and opera all blend together as artists from around the world descend on the Belgian capital.
- Parade of Saint Nicholas
This procession takes place on the first day in December each year and is awash with colour and excitement. Saint Nicholas is the patron saint of children, the event provides great family fun as it meanders through Brussels before ending at City Hall.