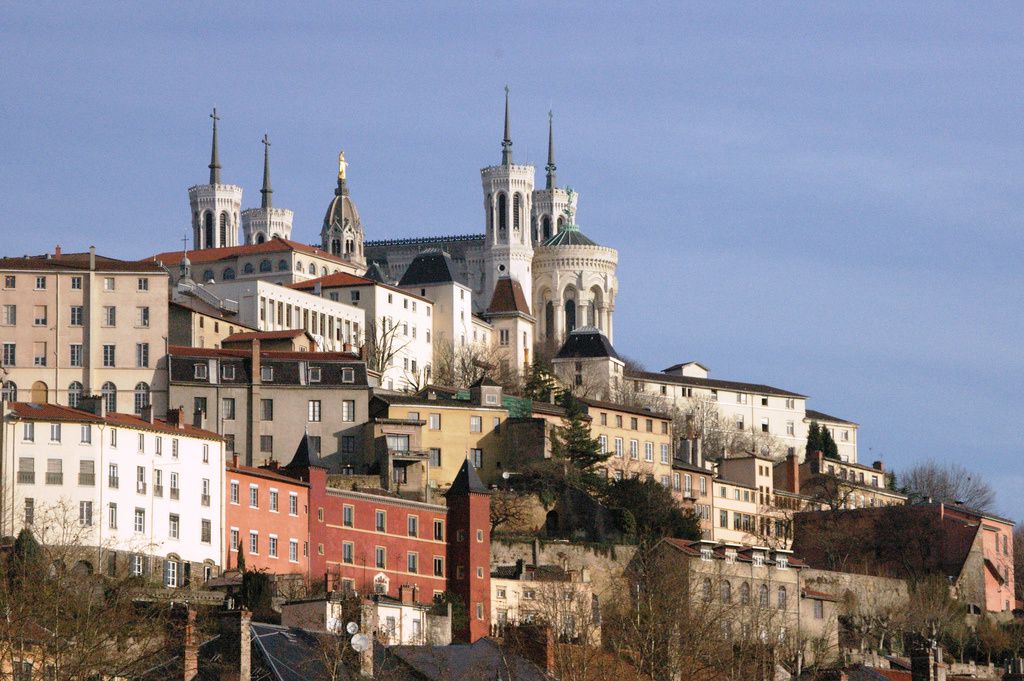 Lyon has always had a reputation as being one of the best places to eat out in France, and recently celebrity chef Paul Bocuse has been promoting it as a gastronomic destination.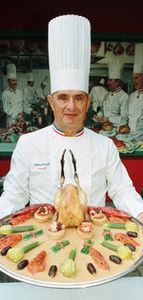 Born in 1926, the Lyon based chef has made many contributions to French gastronomy over his career, not least because many of his students have become famous chefs themselves. One of these is Austrian Eckart Witzigmann, one of four Chefs of the Century and the first German speaking and third non-French speaking chef to receive three Michelin stars. The biennial competition "Bocuse d'Or" founded in 1987 by Paul Bocuse is sometimes regarded as the unofficial world championships for chefs and the most prestigious award in the world (at least as far as French food is considered).
Bocuse's honours also include the medal of Commandeur de la Legion d'honneur , Chef of the Century and received the title Meilleur Ouvrier de France. The Culinary institute of America is also changing the name of the "Escoffier" Restaurant to the "bocuse" Restaurant after its renovation is completed.
As well as Bocuse's own 3 star restaurant just outside the city, Lyon itself boasts a dozen other restaurants with at least 1 Michelin star, a rich choice of brasseries and humble bouchons.
There is more to Lyon than just dining experiences however. The city is emerging from its industrial past with a network of trams, housing blocks aurrounding a marina, a shopping centre and some innovative commercial buildings. A new museum will open in the next couple of years and for some musical performances you can go to the opera house to the north.
Notable hotels in the region include the Chateau De Bagnois, Villa Florentine, Radisson Blu Hotel Lyon and Hotel Le Royal Lyon. The city makes a great base for exploration if you are staying for a few days. Villages and vineyards, orchards and Roman remains are scattered over the hilly terrain. Le Corbusier's monastery of La Tourette and his church and cultural center at Firminy Vert are an hour's drive. The museum in the industrial city of St. Etienne has one of the finest collections of modern art in France.
As Lyon is situated just 2hrs train journey from Paris, many foodies visit just for lunch, but it is well worth a longer stay.