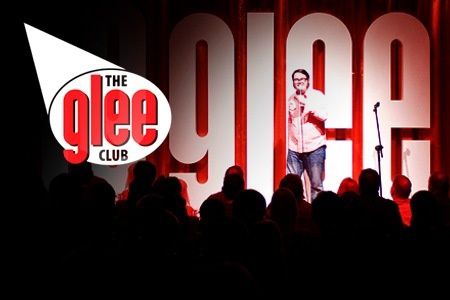 If you find yourself in Birmingham on a weekend break, or just a hotel stop-over on business, why not unwind with some rib tickling laughs? From the annual Comedy Festival to the many brilliant weekly events, there's always fun to be found.
Guarantee yourself a night of giggles when you head out to some of Birmingham's top comedy venues. The city is packed with clubs and theatres just waiting to tickle your funny bone and you'll find plenty of local talents and international stars gracing the stages. In busy Birmingham, you'll find the perfect blend of fun comedy shows, gorgeous restaurants and lively pubs, ensuring a great evening no matter what day of the week it is.
Home to a whole host of pubs and clubs dedicated to providing excellent comedy entertainment, Birmingham is the perfect holiday destination for anyone who likes a laugh. While the comedy scene in Birmingham might not be terribly well known without the city, the locals certainly love and appreciate it, so you can expect to find a strong grass roots culture when it comes to joking around.
Be sure to pay a visit to some of the city's best venues, such as the award-winning Glee Club, which when it first opened its doors in 1994 happened to be the first professional club to present regular shows outside of London. On the run up to Christmas, special Christmas Party Nights are held, ideal for a work's night out. Book yourselves into one of the many city centre hotels and enjoy a few after-party drinks. The Highlight Comedy Club is another venue well worth checking out and its home to funny men and women all year round, while a trip to Jongleurs is always sure to give you something to chuckle over.
If one or two shows just aren't enough for you, be sure to book your holiday accommodation during the Birmingham Comedy Festival, when you'll have the chance to soak up a huge number of comic gems. The festival takes place near the beginning of October and draws big name acts from all around the country, including Josh Widdicombe, Holly Walsh and John Bishop.
From one-man shows to comedy cabarets, a whole lot of fun can be found during the festival, which strives to challenge and inspire with its blend of performances. On any given night you might be able to choose between funny films, theatre shows, comedy workshops, new talent nights, club nights, classical music, dance, book readings, visual arts and even special events for children, so you can be sure there will be something to suit everyone's fancy. Keep your eye on the ball though, as some hot shows are sure to sell out quickly.
Enjoy a weekend break that leaves you laughing and revitalised by planning to visit some of the city's top comedy sports during your holiday. Why not treat yourself to a plush hotel room as well and you're sure to enjoy a trip to remember.